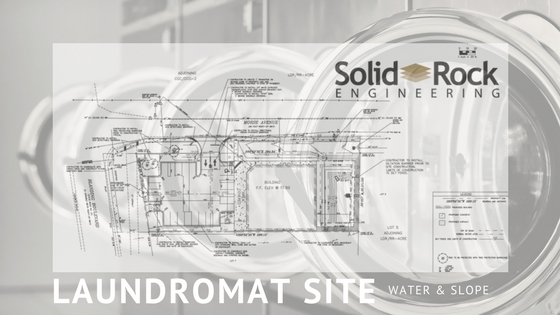 DeAntonis Laundry, 6801 Blanding Blvd, Jacksonville FL 32244 This project is for a new 7300 s.f. commercial retail building (Laundromat and offices) with associated parking, landscape and storm water treatment facilities on a steeply sloping parcel 50% covered in wetlands.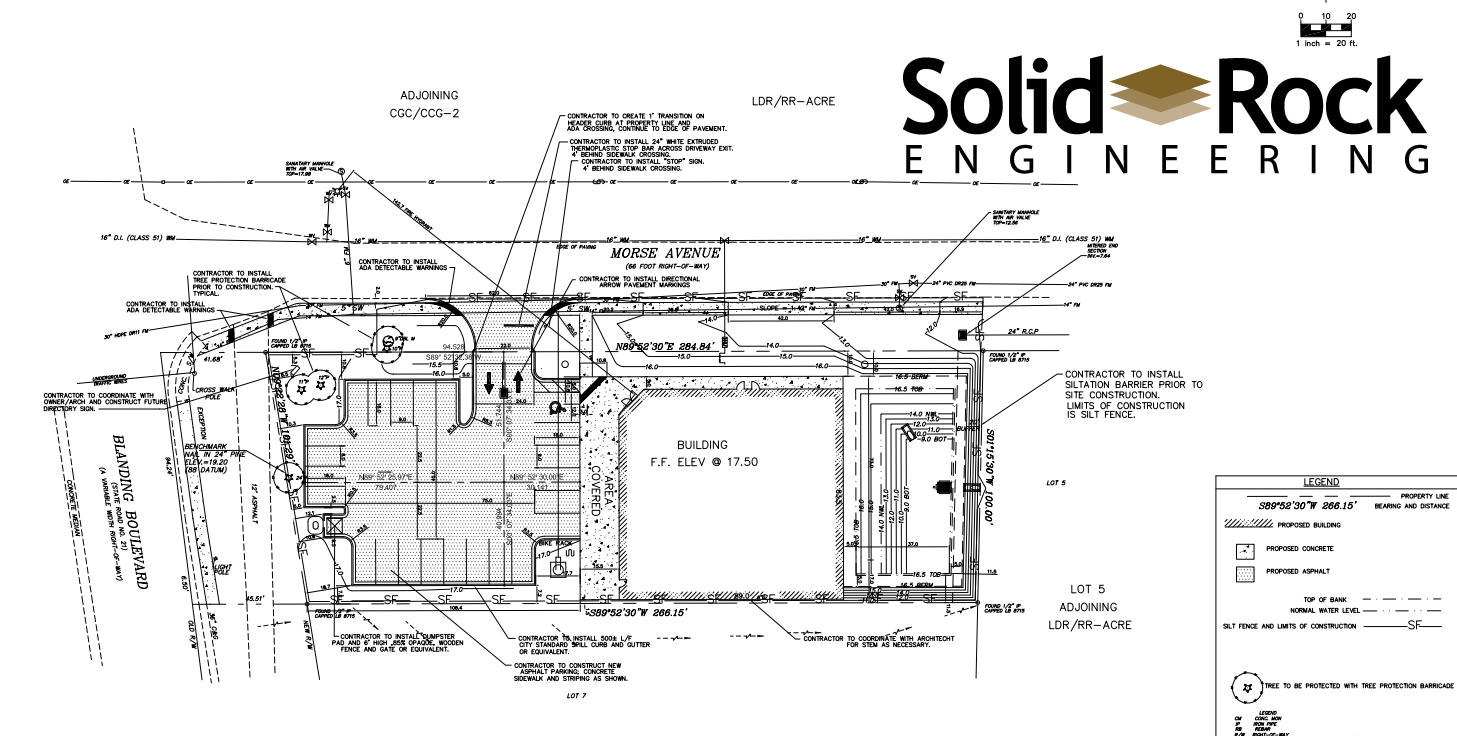 The coin-operated laundry industry might feel like it should be on the fast spin cycle towards extinction (so to speak) but actually, coin-ops are thriving these days, and with energy-efficient technology, thisindustry is evolving into an enterprise filled with opportunity.   According to an article in Entrepreneur magazine, laundromats are enjoying a renaissance with added services. It is more than just offering newer energy-efficient, larger capacity machines, the wash-and-fold service is helping customers who suffer from today's time crunch and the impact of both parents working, not having enough time on the weekend to stand around doing laundry. Now laundromats are offering, wi-fi, snack stations, pick up and delivery, mailbox rental and in some cases, dry cleaning. (A dry cleaning neighbor is a good referral relationship to build – though with work clothes getting more casual, people have more washables than dry clean-ables these days.) The concept is to increase revenue per square foot.  Of course, newer machines with energy saving technology can save quite a bit on monthly utility bills. The customer base tends to grow when the rental market expands in an area, depending upon the competition. The more convenient and pleasant a business can make the chore of doing laundry, the more loyal customers they will generate.  It's never going to be really fun… but, well, haven't you had days in the summer where watching your laundry going around the machine was more mesmerizing and entertaining than the re-runs on TV?
We think of Jacksonville as a flat town. If the land around town were truly flat, the options as to where one should locate a building on a piece of land.   Any slope at all makes a difference… for water run-off and in terms of integrating the site into any existing road and pavements. This particular plot, the intended coin laundry site, on Blanding Boulevard had 50% wetlands and a 10% slope. While not a substantially steep property, the angle is enough to make us stair-step the property. The lot is also quite narrow, which was another mitigating factor as we developed our design.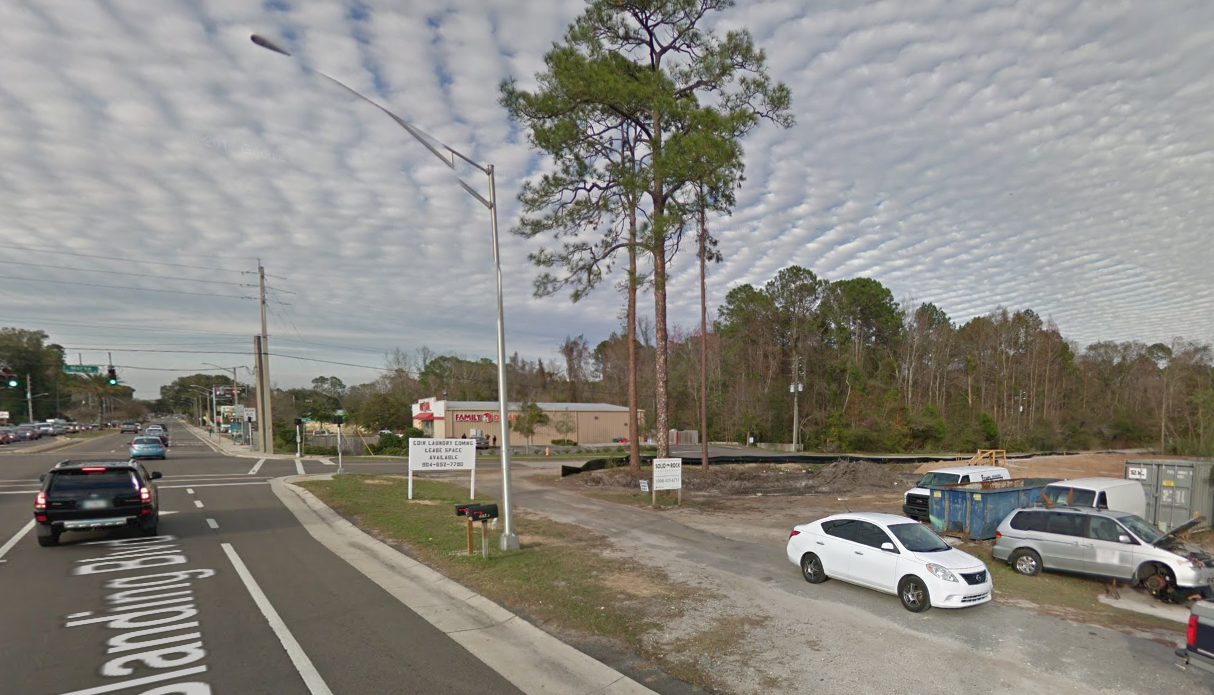 There was  a decision to be made locating the parking area.  Some business owners like the building close to the street with parking in the rear so that people driving by can see into the building. It can be considered quite effective marketing. Other businesses like to have parking in the front.  The issue with this option is what to do with the water. Rainwater needs to be directed via drainage pipes. In Florida, we can not run pipes under a building, so that when you put a building in the middle of a site, the water needs to be run around the building. This can add a previously unanticipated cost to the project.
Looking at the stripped site with silt fencing in place, it is easy to see now how the water will run, naturally, but this is too late in the planning phase.  This is why we look closely at an environmental survey when we first plan out a property, so that these kinds of surprises can be avoided.