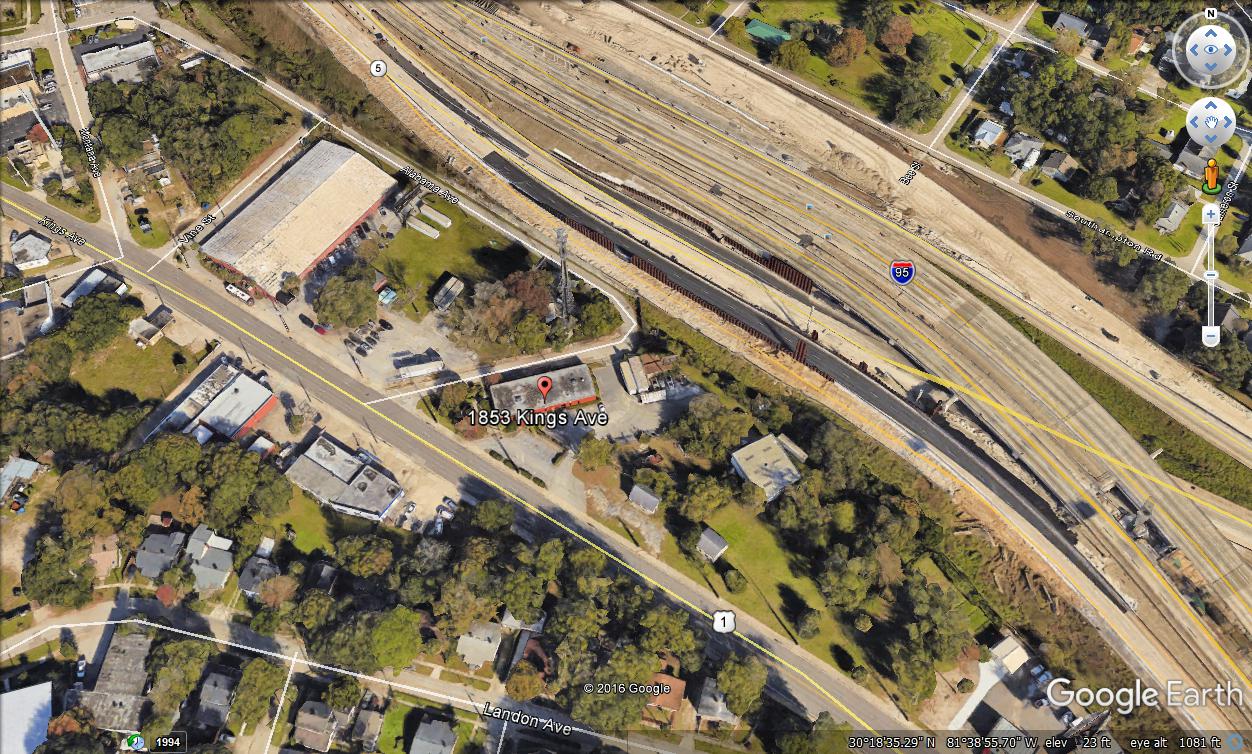 The historic district in San Marco ends at Interstate 95. It is an abrupt end, to say nothing of noisy, dirty and unsightly.  There are not many businesses that make a good buffer. A storage facility makes a good solution. They are usually plain, unassuming buildings. Storage facilities do not get much foot traffic nor do the customers need a "pleasant aspect" (aka a nice view.) As a sound and sight buffer for a major arterial highway, a storage facility checks a lot of boxes. Further, historic homes tend to have smaller closets than newer construction; storage is always needed for today's homeowners.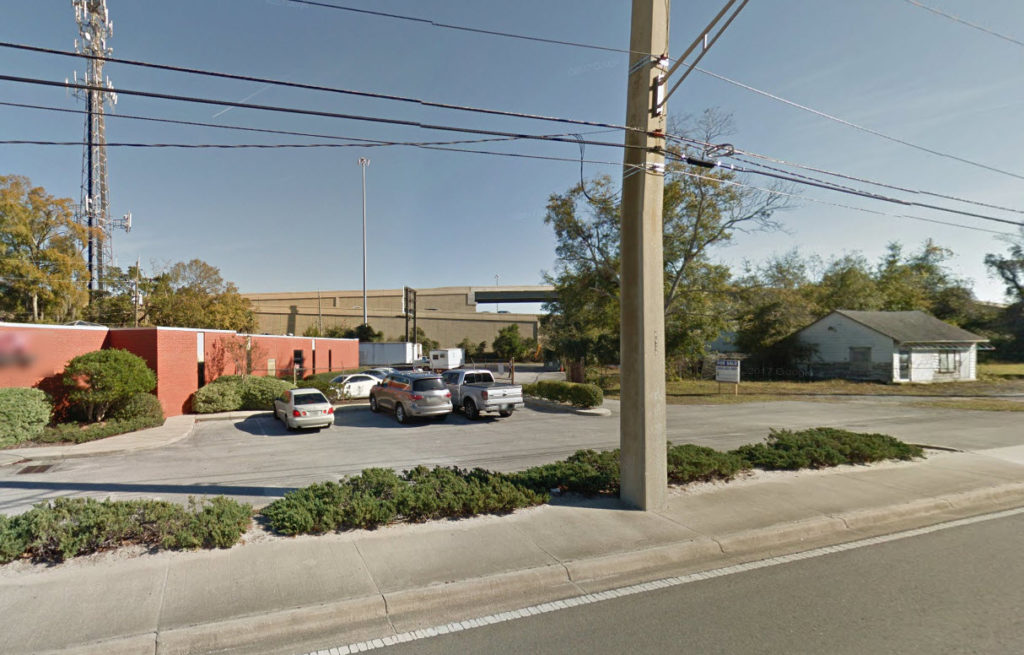 Currently, the lot has a 50 year old, concrete structure that was built in 1961. Though it was renovated in 1990, codes have changed in the last 27 years. The contiguous lot was also available, but in order for the plots to become one, the sidewalks have to be made the same width and brought up to code.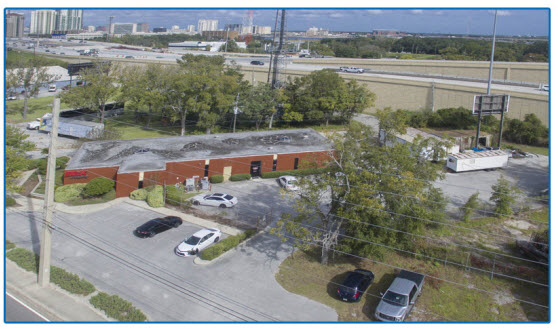 The lot also comes with 12′ x 25′ billboard with direct frontage & exposure to southbound I-95.
The overland bridge is due to be completed by the summer of 2017.  A new southbound exit ramp is imminent also that would deliver traffic directly to the Bee Street and Kings Avenue intersection.
There is landscaping to be done – trees made ragged by Hurricane Matthew (October 7, 2016) need to be cleared, as do weeds and strangely shaped juniper – as one would expect. But the most important task at hand in such a project, and the reason Solid Rock Engineering was called in by the new Atlanta owners, is a Rezoning and Land Use Packet has to be submitted.
The Process For A Storage Facility
Between when the first call is made to a civil engineering company and a shovel goes into the dirt, there is about 100 hours of work that gets done.  It is a multi-step process, where things need to happen in a specific order, or they will need to be redone later. We meet with agencies and involved parties and then create several options for our clients:  the least expensive vs.quality vs. the client's ultimate goal.  There are often interesting things that you find underground; in our experience we have found
graveyards
utility conduit piping
transmission lines
foundations for other whole buildings!
A realtor will sell you what's fenced, not all that is available.  The more research we can do upfront, the more precisely we can see what you actually have vs. what you think you have.  We always look for a broad spectrum of options.