Project: 92 Two Story Condominiums
It starts as farmland.  The intention for two story condominiums.  To initiate the process, the owner or builder needs to call on one of Jacksonville  Civil Engineering Firms. Our experience with this particular set of challenges set us apart from the competition, and we were honored to accept the assignment. We started immediately to walk the property, and begin to design and permit the farm land for the proposed condos.
From there we come up with a site plan where we identify the existing wetlands, drainage pipes, sidewalks, fence lines, and other property demarcation necessary.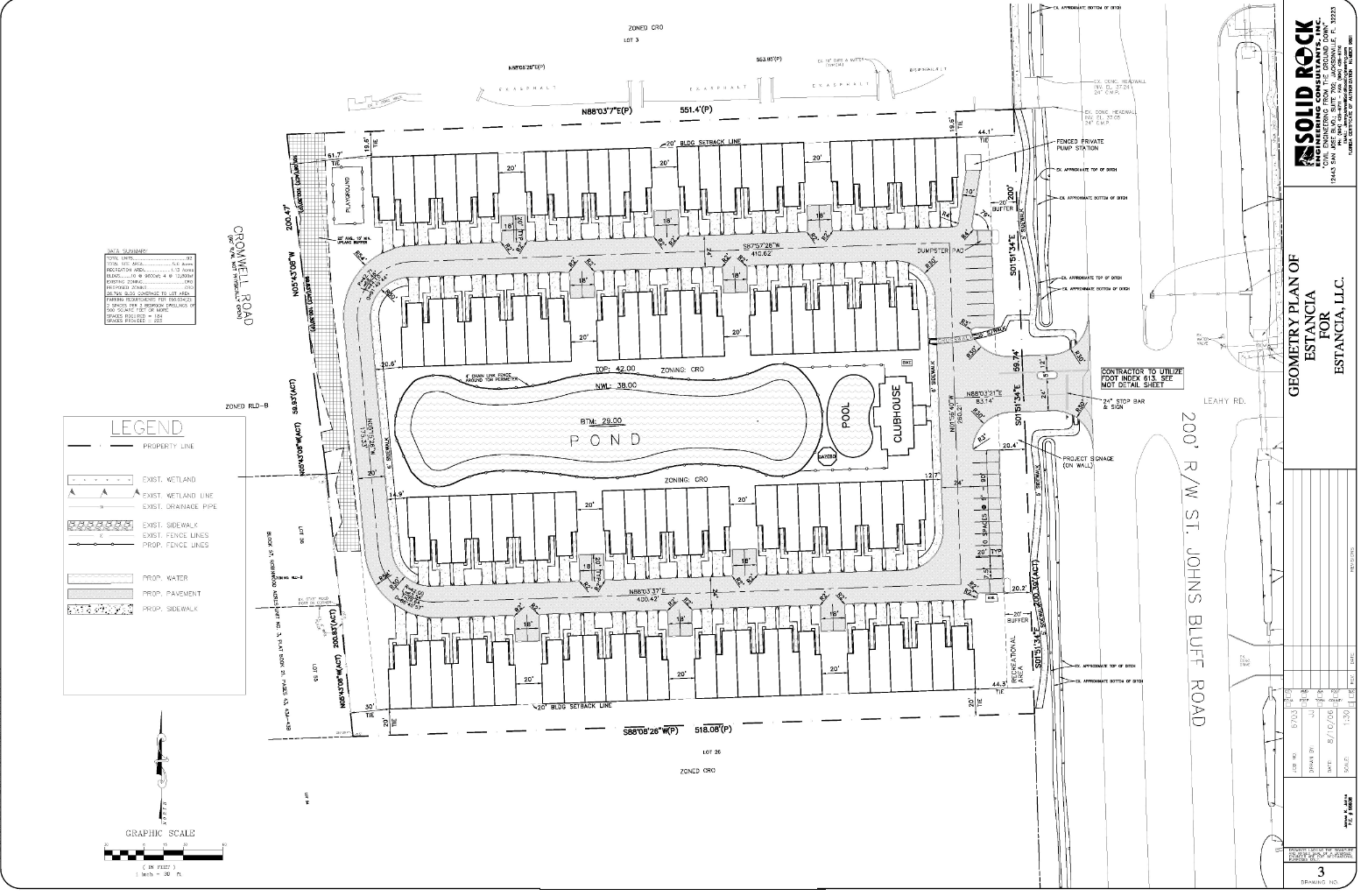 We add where water is proposed either as a pond or a swimming pool.  Also, we add in proposed pavements and sidewalks.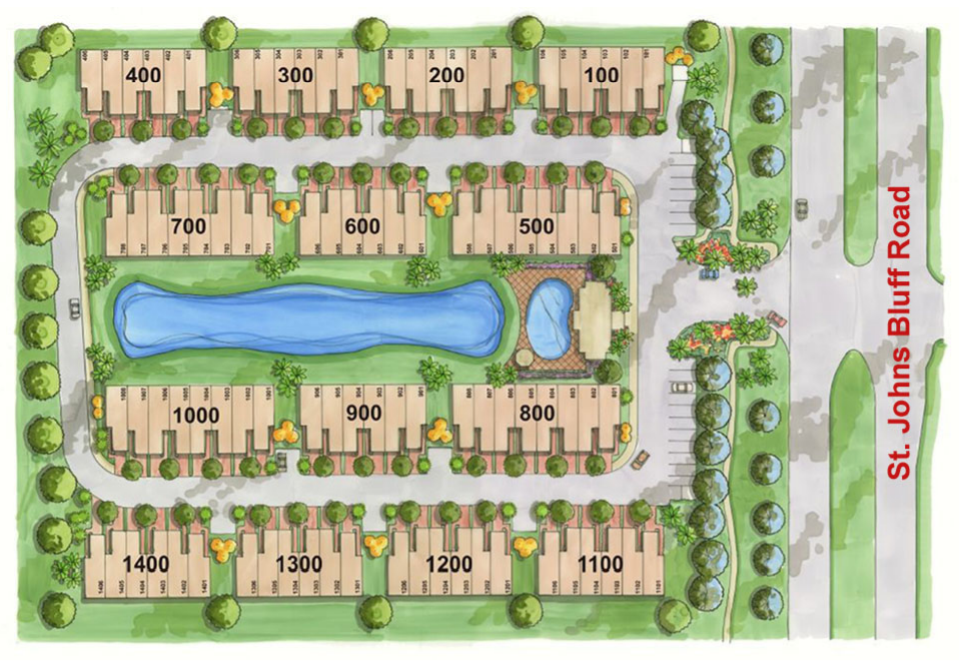 The Pond with Villas –  #JobDone

A common question when projects like this are completed is why are the dwelling units located in close proximity?  And as often, builders are demonized as profit hungry, insensitive profiteers whose sole aim is to squeeze in as many homes as possible so as to make the tract yield a maximum harvest.  This presumption is not only cynical but not reflective of how most homeowners feel today. People actually want less yard to take of than they used to. The civil engineering mandate is then to assess the property through the lens, "how many homes can the land support?  Within existing wetlands, and other restrictions, what  becomes possible?"
We take our responsibility on population density, and highest and best land use seriously.  Jacksonville is a widespread city – almost 12 square miles and as such ranks one of the largest in the country.  Ours is not a "compact city model" like those you see in Europe and Japan.  Our infrastructure does what it can to deliver efficient delivery of public services, cost-effectively.  Open spaces are delightful and desirable, but a luxury that strains, for example, bus routes, garbage pickup, mail delivery, etc. Civil Engineering consultants, at their best, advise on urban and rural planning, particularly when it comes to interpretation of zoning regulations.
This was a project that was impacted by the housing market downturn.  The developer built one building, and then stopped construction. By the time construction started again, the code had changed. Now door locations had new specifications, as did garage configurations and everything that comes under the heading of Handicapped Accessibility.  Yet we had already placed the pond, the storm drains, the bonnets and curbs.  Other things had changed, too – consumer taste in kitchen cabinetry, interior colors and lighting, for example. Four years can be just enough time for significant shifts to occur in terms of how New Construction needs to compete for consumers' attention.
Need Civil Engineering Advice On Your Farm Land?