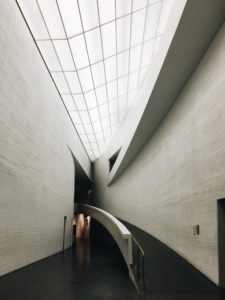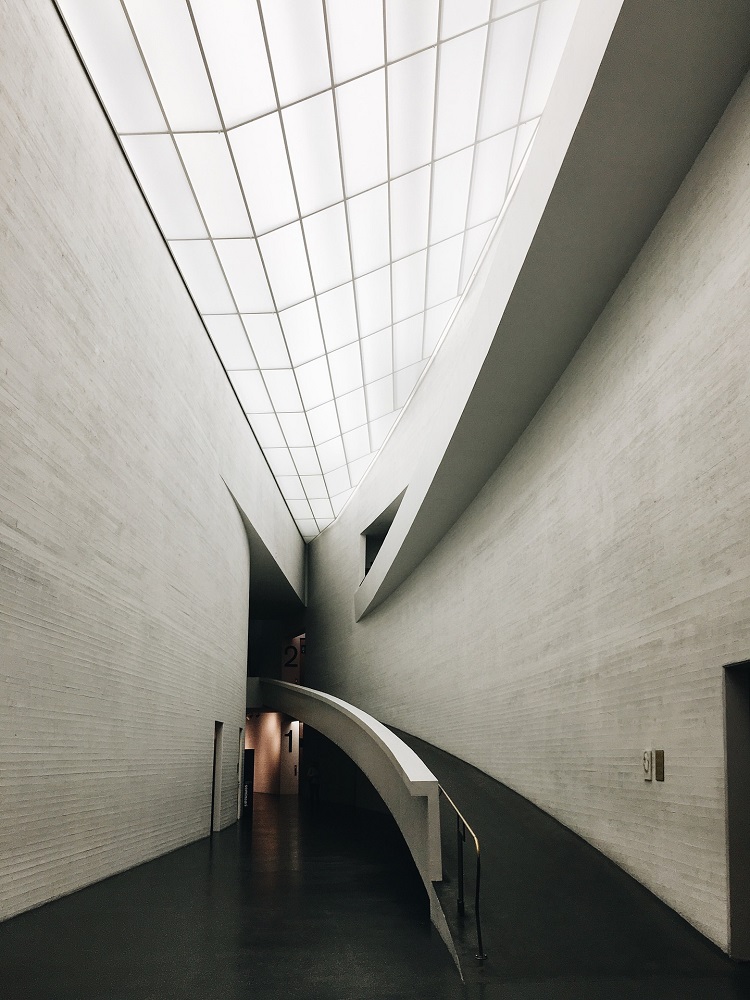 ADA Compliance is the cause behind many high profile law suits of late. It is a complicated topic. The Americans with Disabilities Act has had various iterations, dating back to 1990, creating a significant set of guidelines.  The modifications to existing buildings and the surrounding property are usually expensive. A building owner is well-advised to consult a civil engineer with considerable experience so as to fully understand the creative ways there are to meet today's codes and regulations. It is a lot more than just a ramp at the front door!
Handicapped Accessibility to All Building Entrances? – At least 50% of the exterior doors must be accessible.  The problem for many older buildings is whether there is sufficient vertical and horizontal space for a ramp. Sometimes a lift is all there is room for.
2. Equally, space for a lift or elevator can be hard to find.  [A lift can hold one wheelchair, and is either inside or outside of a building.  An elevator is a fully enclosed space, which can hold multiple people.]
3. Handicapped Parking Spaces
4. Accommodating Cross slope of the walkways
5. Access to any public open area – pools, recreation, parks, beaches
6.  Access to building from roadside sidewalks
7. All public beaches are required to be handicapped accessible.  When big storms come through and wipe out all of the 26 public access walkways in a small municipality, you can see how the expense might "ramp up"!  And, more than likely, it is an un-budgeted line item, which is perhaps why some municipalities have so few public access areas, because they don't have the money to maintain and/or replace them.
These are just a few of the exterior ADA compliance issues a building and site has to accommodate.  There is a 1″ thick manual, stuffed with tightly spaced type, that enumerates the guidelines for the interior of a structure.
Solid Rock Engineering is often asked to examine the various accommodations required to bring a building and it's parking areas into ADA Compliance. While existing buildings are grandfathered in, as soon as any renovations or improvements are considered, compliance kicks in. Permits and inspections all require notation of how the scope of work includes bringing the property up to code.
Recent examples include:-
ADA Compliance Featured Prominently In This Site Renovation